Co-owner, Zoie has been working in the Pet Industry for the past 8 years. She is a highly qualified dog trainer and was an instructor on the National Dog Trainers Federation's, Cert III in Dog Training and Behaviour for 5 years. Many of today's trainers, were trained by our very own. Zoie also has many years of experience working in rescue shelters, boarding kennels and as a kennel manager. There isn't much about dogs and the Pet Industry that Zoie does not know. 

Zoie lives and breathes animals in her personal life too. Owning 5 dogs, two cats and 10 chickens, she is certainly kept on her toes but she wouldn't have it any other way. She also has a little boy... but like any good dog trainer, thinks her dogs are way more fun than her kid hehe. Zoie is a registered breeder of Bernese Mountain Dogs (her most favourite breed of all time), and you will certainly see a hairy mountain dog or two at The Dog Squad each day, playing up a storm.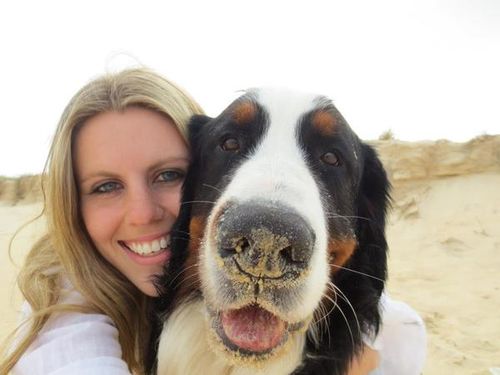 Amy joined our team in September of 2019. Having worked in the Pet Care Industry for a number of years across all roles; dog training, kennel care, doggy daycare and management, she couldn't have been a more perfect fit for The Dog Squad. In 2021, she took over as co-owner, a role she was born for.
Like many of our staff, Amy has also completed her Certificate III in Dog Training and Behaviour through the National Dog Trainers Federation so not only is she highly experienced, she also holds nationally recognised qualifications. Amy has a Rotti named Dizzy and a sauso named Rumble.